Our Staff - Our Agents - Our Team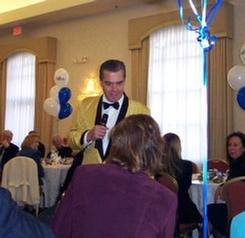 Staff Appreciation Day!
Here, at Coldwell Banker Heritage Real Estate, we take great strides to provide well-rounded support for our agents. Each office staff member is required to have strong computer skills and a solid understanding of working in a team-based environment. Unlike the case in so many other companies, our staff people answer the phones, make appointments, enter listings in multi-list, help with marketing, place ads, and do many other clerical-type functions, freeing up the agents to devote their time to listing and selling real estate.

We offer courier service for our agents to transfer mail and documents among all our offices, including our admininstrative/accounting office.

Quite popular with our agents is our Payment Plus Program whereby agents receive their commissions right at the settlement table when they use our affiliate company, Associated Abstract Services.

Teamwork is the key to our success. Our agents work in cooperation with one another and are willing to go the extra mile to help a fellow agent in any time of need. Both the staff and agents go out of their way to welcome and help new agents. Rest assured, a transition to Coldwell Banker Heritage Real Estate will be a smooth and enjoyable experience.

We think so much of our agents and staff that we honor them on their milestone anniversaries with the company. Whether it 's a 5 year, 20 year, or 30 year celebration, the owners of Coldwell Banker Heritage Real Estate display their appreciation with dinner and/or gifts. And, of course, every year we conduct an Award's Ceremony to honor agents, managers, and staff, not only for excellent production, but also for customer service and other valuable contributions to the company and customers.
---
Each Office Is Independently Owned and Operated